Weingut Hirsch, Zöbinger Heiligenstein, Grüner Veltliner, 2006
Having had a fun afternoon sipping austrian wines recently, I dediced it was time for another foray into the territory of Grüner Veltliner, also known as "Groona" in the Vayniac universe. The austrian national grape, Grüner Veltliner makes for powerfully spicy, herbal and mineral whites, if, and only if, handled expertly by ethnic austrians with Veltliner strains in their genome. Johannes Hirsch from the Kamptal clearly qualifies here. We have tasted his 06 Heiligenstein a year ago with a very respectable, but didn't-blow-our-socks-off kind of result. So what has an additional year of bottle age done for this wine?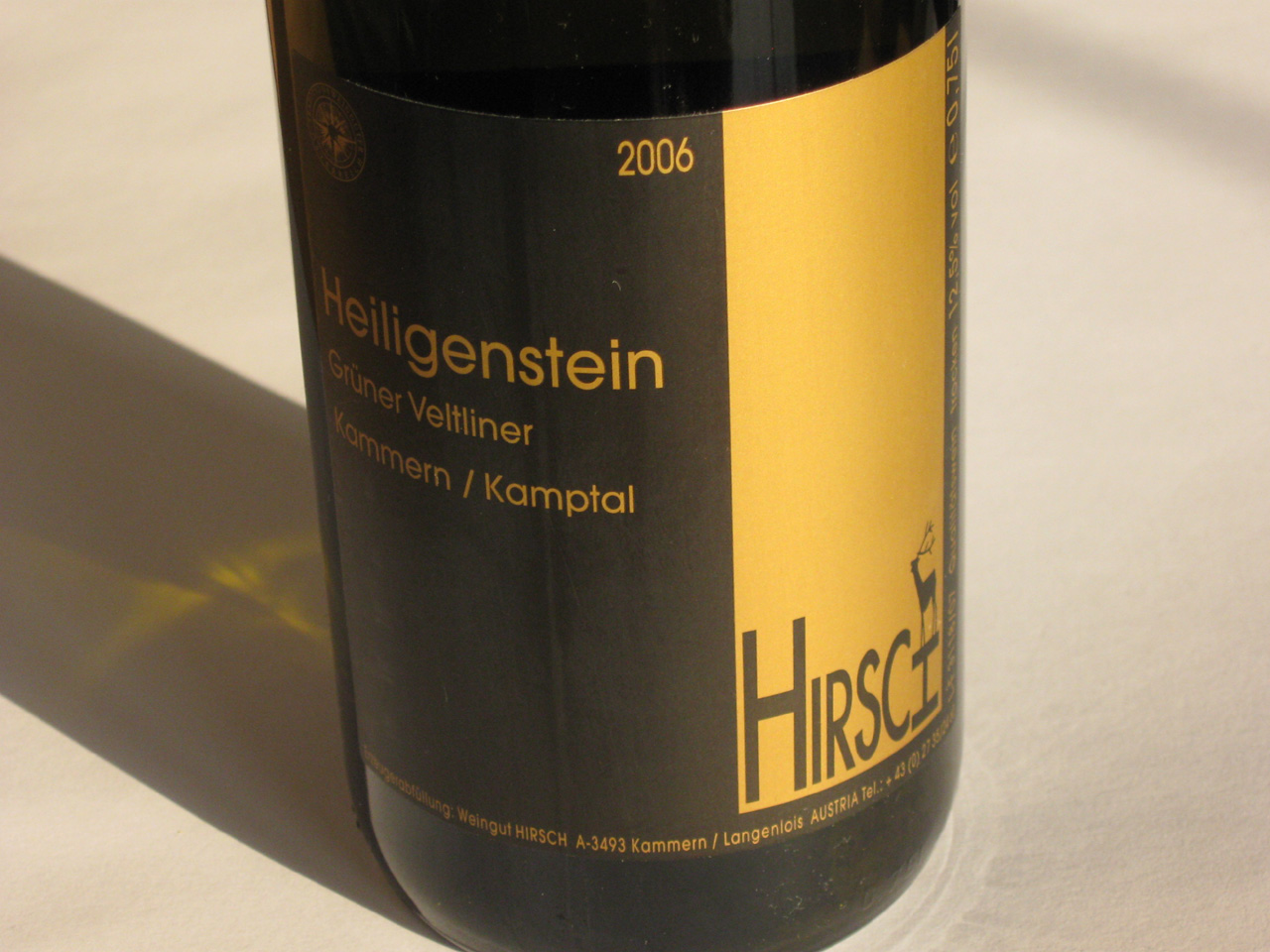 Julian
Wednesday, 05/05/2010
Weingut Hirsch, Zöbinger Heiligenstein, Grüner Veltliner, 2007
Grüner Veltliner is Austria's signature white grape variety. It produces lovely, fresh and crisp wines and I am just having one of these from the Kamptal. Located within easy reach of Vienna, the Kamptal has a few well known vineyards and Heiligenstein (holly stone) is one of the prestigious ones. Grüner Veltliner has a reputation of being a good food companion and so far I have not gone wrong with this grape.
The nose of the Heiligenstein Veltliner is a nicely balanced mix of cool mineral, apple and citrus fruit, enhanced by herbs, vegetable and a bit of freshly ground pepper. Not in an in-your-face style, more of a quiet confidence that does not need a fruit explosion to convince.
torsten
Tuesday, 29/09/2009