There are not many things I enjoy more than good food, and my sweet tooth is infamous. Despite having dined in quite a few outstanding restaurants, there are still not many desserts I'd prefer over the chocolate mousse made by my friend Benita. It is so damn tasty that I usually just have it on its own, although when Benita last made it for me she was more than happy to enjoy it with a wine I had saved for just this occasion: a sweet Austrian Pinot Noir.
Sweet red wines can be a terrific match for chocolate desserts, and so I invite you to join us in our little indulgence. Just imagine Nigella Lawson presenting this, with lots of luscious language, licking of lips and sticky fingers.
The list of ingredients is relatively simple. For 6-8 servings you will need (we made a little less, so don't be confused by the photos):
5 eggs
200g dark chocolate
about 8g vanilla sugar
125ml double cream
5 spoons of coffee
a delicious red dessert wine
Benita exclusively uses Elly Seidl chocolate, but it may be a little difficult to find outside Munich - a high quality, dark chocolate with about 70% cocoa should do also do the trick if you cannot get your hands on the delights of this premier Munich chocolatier.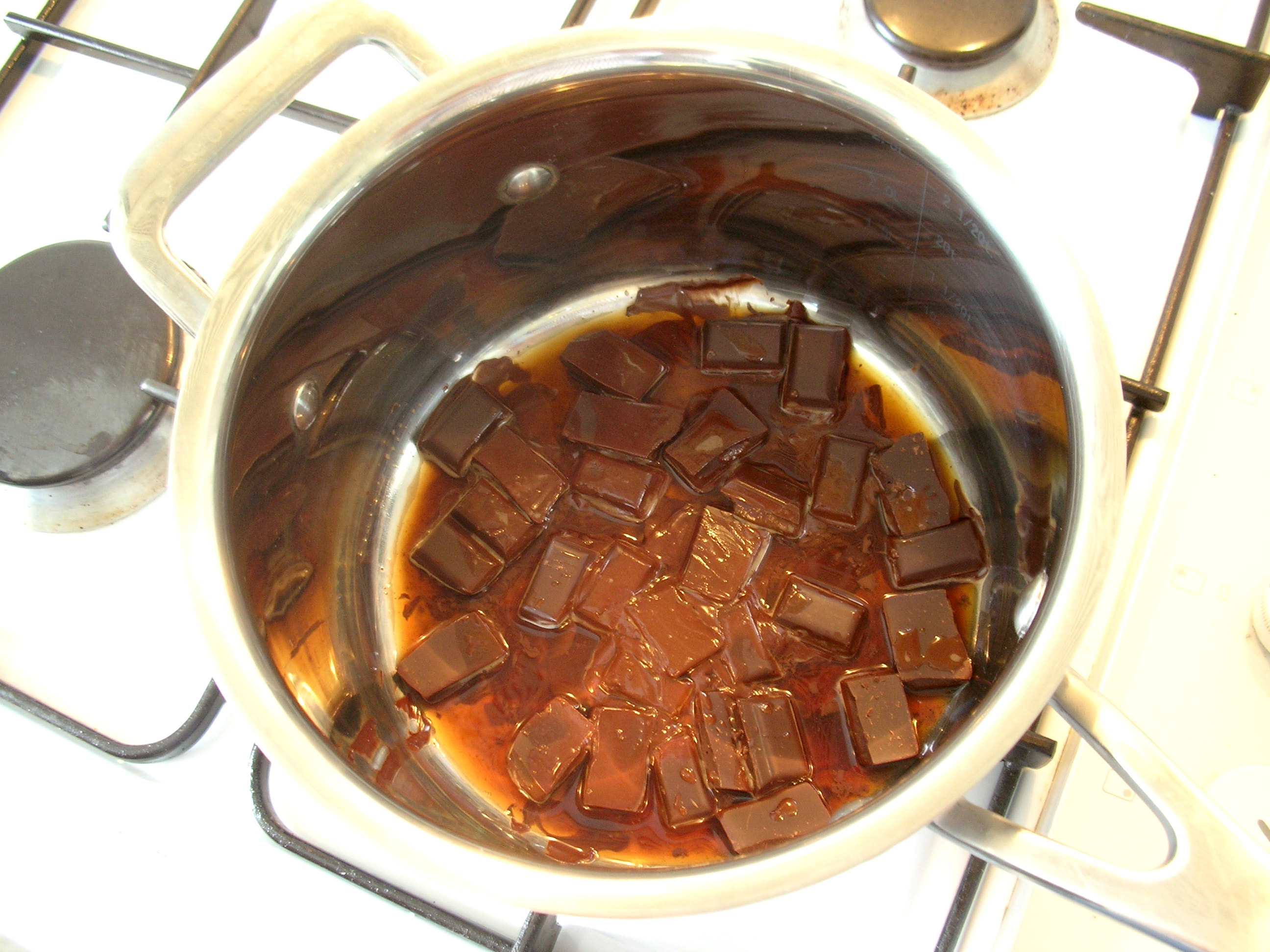 The work begins with slowly melting the chocolate together with a few spoons of coffee. While this goes on, mix the egg yolks with a good dosage of vanilla sugar and beat until you get a creamy, sugary mix. Add the, now liquid, chocolate and mix all thoroughly. Whip the cream and the egg whites separately and add to the dark mixture (cream first, eggs after) until you get a light brown creamy delight.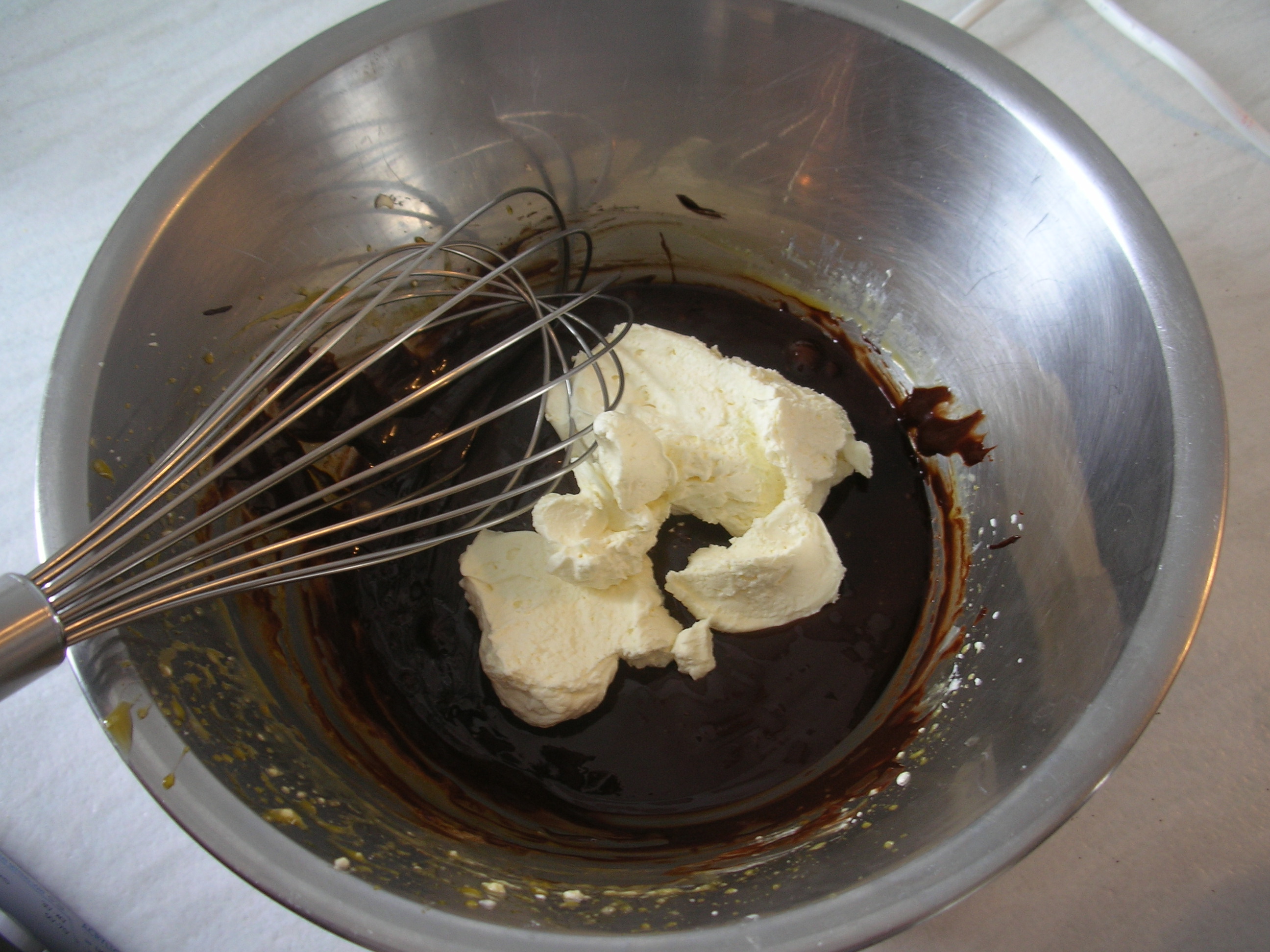 Put the mousse into the fridge to set for at least a couple of hours. Obviously, you can just use this as a basic recipe to which other bits are added to make it more fancy. Boring as it may sound though I really love it just as it is for its great taste and texture.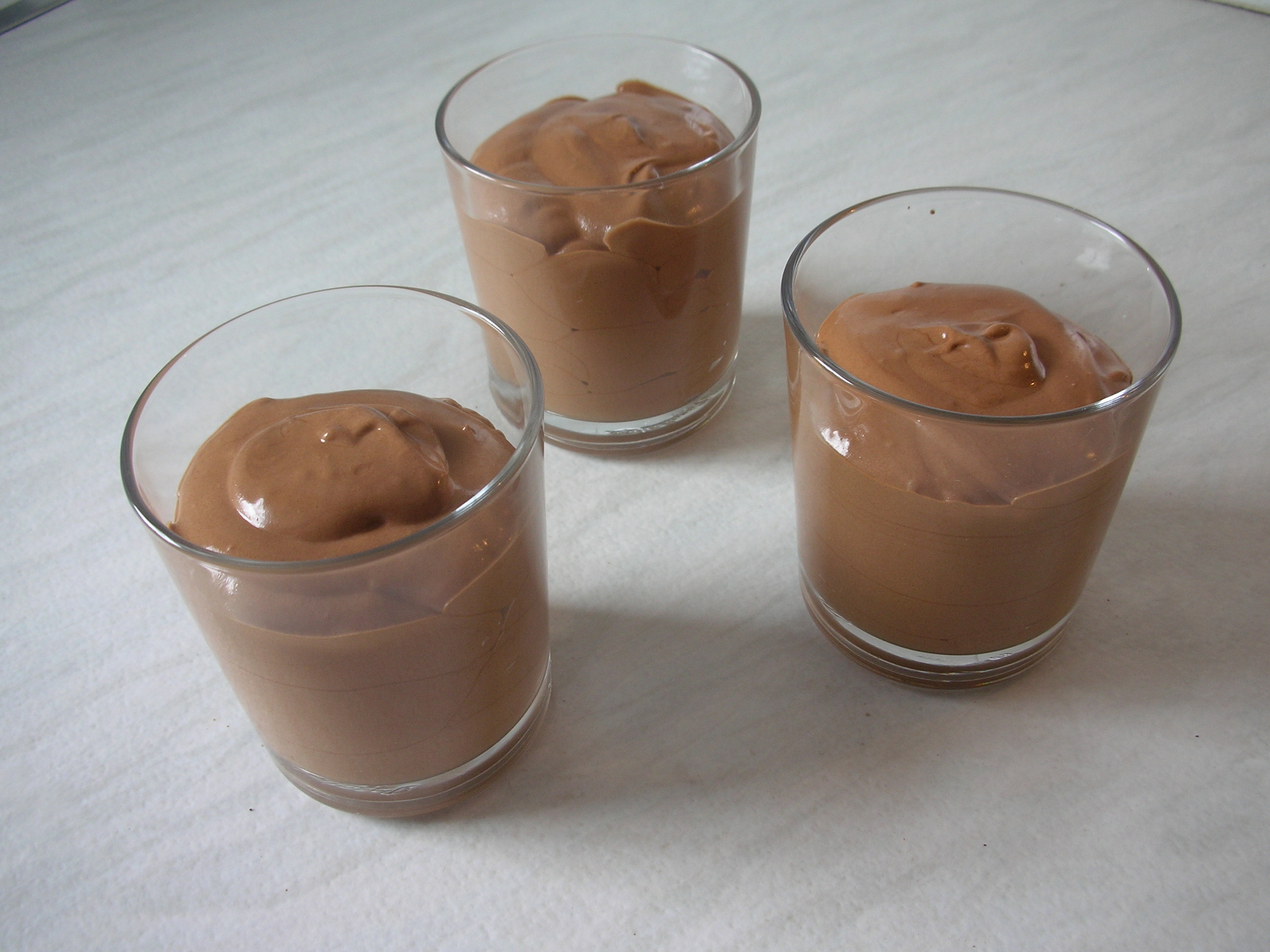 And now about the wine. I went for Willi Opitz Pinot Noir, a 2005 Beerenauslese wine from Austria - 'Beerenauslese' could be translated as 'selected harvest of berries'. These wines are made from carefully selected (over-)ripe grapes that are often affected by noble rot. This friendly fungus infects ripe grapes and sucks them dry, thus concentrating flavours and sugar.
Our wine had an intense nose of redcurrant, dried fruit, cherries and acacia honey, and it reminded us of both Madeira and resinous woodlands. Its relatively high alcohol gives it a certain robustness which is balanced by the wine's acidity - sweet, yes, but also lively with yummy cherry fruit and a hint of spice in the finish.
The most important aspect of matching a dessert with wine is that the wine should be at least a little sweeter, which was no problem for the Austrian. The wine's fruitiness made it almost into a fruity component of the dessert, replacing caramelised cherries or a raspberry purée. Red wine with red berry flavours, I find, works particularly well with chocolate. The spice in the finish gave a nice contrast to the desserts sweetness, while the robustness of the wine and its sweetness could easily stand up to the chocolate delight
A match made in food and wine heaven!